July has been Minority Mental Health Month since 2008. Back in May we addressed mental health awareness, but there are factors affecting mental health that are particular to minority communities. People of color, immigrants and their families, LGBTQIA people, and other underrepresented groups face unique struggles in regard to mental illness in the United States.
Everyone has stress and difficult emotions on occasion, and this is completely normal. Mental illness, however, is any condition that makes it difficult to function in daily life. It can affect relationships or job performance, and is caused by any number of complex interactions within the human brain. Mental illness can range from anxiety or mood disorders like depression, psychotic disorders like schizophrenia, eating disorders, or addictive behaviors. Minority communities are disproportionately affected and experience different levels of care compared to heterosexual/cisgender/white populations. Discrimination and implicit bias from healthcare providers is associated with higher rates of psychiatric disorders, substance abuse, and suicide in patients of color.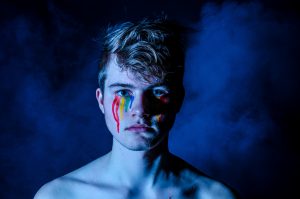 LGBTQIA (lesbian, gay, bisexual, transgender, queer, intersex, and asexual) individuals often experience body dysmorphia, physical or emotional abuse, or feeling unsafe at school or work. There are many areas of the United States where finding sympathetic and appropriate help can be prohibitively difficult. Over 27% of transgender people in the U.S. report being denied healthcare. Recent studies have found that LGBTQIA people are 29% more likely to experience memory problems as compared to peers with similar characteristics such as age, gender, race and ethnicity, marital status, and income. Other studies have found that 71% of LGBTQIA people reported feeling sad or hopeless for at least two weeks within the past year, 39% have contemplated suicide, and 20% have attempted suicide.
People of color are less likely to use psychiatric medications or administer them to a child in their care, even when they have equal access. Aside from a lack of diversity, experts say that this is possibly due to a lack of cultural competence in the fields of healthcare and psychiatry. This can be exacerbated by the media depicting police shootings, immigrants being detained, and racial profilings having PTSD-like effects on young people of color — to say nothing of one's individual experiences of racism, isolation, being silenced or stripped from their sense of belonging. Mental health services can also be more expensive: over 30% of medical expenses faced by communities of color can be associated with health inequities.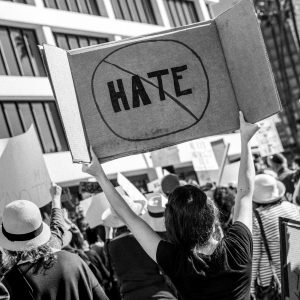 Immigrants, their families, and many people of color have been facing increased pressure even in the midst of Minority Mental Health Month. For much of July, there has been media coverage of overtly racist messages from President Trump and his supporters. Trump telling rival women of immigrant families holding elected office to "go back to where [they] came from" has deeply rooted origins of discriminating against people who do not appear "American" enough (i.e., European-descended white) and characterizing communities of color as "infested" has a disgraceful history going back to American slavery. There have been raids targeting immigrant families in recent weeks, which have included the arrest of U.S. citizens who had been racially profiled and held for weeks in concentration camp conditions. Witnessing these exchanges and events brought by people in positions of power can be intensely harmful to those who have experienced similar bigotry.
Thousands of immigrant children have been separated from their parents/families under the Trump administration's "zero tolerance" policy, and face an increased risk of profound physical and mental health problems. Psychologists who have visited detention centers worry that the conditions in these prison camps will add to the trauma families have already endured, though the impact is difficult to predict as no research has been done on children who have been forcibly separated from their families due to the inherent ethical concerns. The observable realities are tragic: parents have committed suicide after being told they'll never see their children again; children have been abused, neglected, and denied sanitary conditions or healthcare; dozens of people have died, including five children so far in 2019. The U.S. Immigration and Customs Enforcement (ICE) is ill-equipped to screen or treat mental illnesses from anxiety to schizophrenia. Just reading of events such as these can be the cause of real mental and emotional anguish for countless people in America, with and without citizenship.
There are many ways one can support immigrant families in detention. The most commonly available method is to call your elected representatives in Congress and local governments to tell them not to support the inhuman treatment happening at the Southern border, and register to vote.
If you are looking for a LGBTQIA-friendly medical center, the Human Rights Campaign (HRC) has an interactive map with locations of over 1600 healthcare facilities in the United States. The HRC also has information on finding insurance for transgender-related healthcare, which can be a challenge for many transgender people even after the ACA. Beyond these resources, there are questions any underrepresented person can ask their healthcare or mental health providers to get an idea as to how well they can help and understand you:
Have you treated other LGBTQIA people/people of color/immigrants/refugees?

Have you received training in gender/cultural competence or on LGBTQIA/people of color/immigrant/refugee mental health

?

How do you see our sexualities/gender identities/cultural backgrounds influencing our communication and my treatment?

How do you plan to integrate my sexuality/identity/culture/beliefs and practices into my treatment?
Your mental health provider will play an important role in your treatment, so make sure you can work with this person and that you communicate well together. Mention your beliefs, experiences, values, and cultural characteristics. Make sure that they understand them so that they can be considered in the course of your treatment.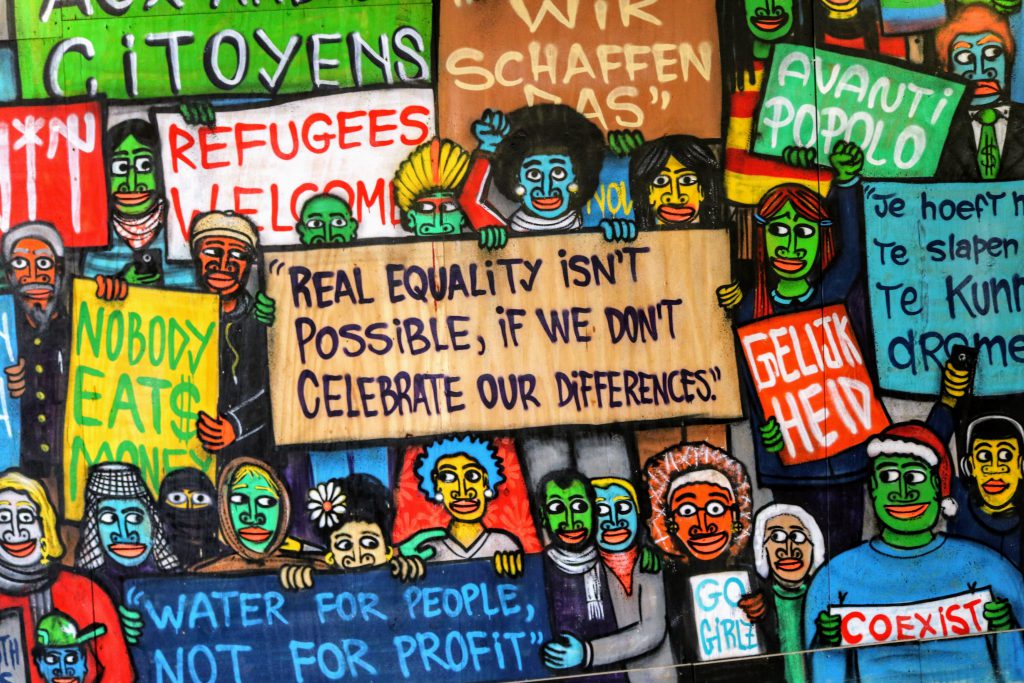 NeedyMeds has Diagnosis Assistance Programs listed for various forms of mental illness. We also have information for over 5,000 free, low-cost, or sliding-scale clinics throughout the country that offer counseling or mental health services. Search your ZIP Code for mental health clinics near you, or call our toll-free helpline for information at 1-800-503-6897 (open Monday through Friday, 9am to 5pm ET).
We encourage everyone to educate themselves, strive to understand the difficulties people around us live with, and to replace stigma and bias with hope and support. If you or someone you know is suffering from a mental health condition, it is important to know that no one is alone in their struggle. Call for assistance, whether help is needed immediately or long-term.
Samaritans 24/7 Crisis Services via call or text: (877) 870-HOPE (4673)
The Trevor Project (LGBTQIA crisis support): 1-866-488-7386 or Text "Trevor" to 1-202-304-1200
Trans Lifeline (transgender crisis support): (877) 565-8860
The Steve Fund Crisis Text Line (crisis support for people of color): Text STEVE to 741741