The Southwest United States were recently hit with the devastating Hurricane Harvey and Hurricane Irma recently swept through the Caribbean and Southeast. In the wake of such natural disasters, we can sometimes feel lost even as the risks persist around us. Flooding, destruction from wind, and damage to the healthcare system's infrastructure can lead to many public health concerns. For those traveling into these areas or helping those impacted by these storms, there are many hazards to be aware of.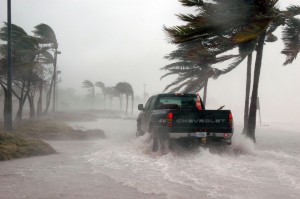 At time of writing, Hurricane Harvey has been held responsible for 70 deaths in Texas and Hurricane Irma has killed 12 in U.S. and over 35 in the Caribbean islands. Injuries are a serious concern in areas with floodwaters, as bacterial infection becomes likely and potentially dangerous. The clearing of debris and returning to evacuated areas can include electrical hazards, weakened structures from wind or water damage, or gas leaks. Air quality is affected in enclosed space by mold, and toxic air pollution can be given off by refineries and chemical plants negatively impacting large areas. Older adults, people with asthma or other chronic lung conditions, and those with compromised immune systems may develop inflammation and other ailments from poor air quality.
Ordinary health problems can range from sunburns to insect bites. People may get dehydrated if they run out of potable water, or could get an upset stomach if they drink contaminated water. Communicable diseases can also be prevalent in shelters due to the large number of displaced people in a confined space. Often overlooked health issues include the mental health of those impacted by natural disasters. The "crisis mode" that develops from losing one's home can cause shock and trouble sleeping and can lead to anxiety, depression, or a diagnosis of Post-Traumatic Stress Disorder (PTSD).
An extenuating circumstance created by natural disasters is the impact on the healthcare system's infrastructure. Impassable roads can make ambulance response difficult if not impossible. Houston, TX is a hub for hospital and medical services in the Southwest United States and many were devastated by floodwaters, especially smaller specialty facilities. Patients in need of dialysis or other care due to a chronic illness can be incredibly vulnerable can experience life-threathening delays in their treatment. In the wake of Hurricane Irma, Florida hospitals are experiencing a deluge of emergency room visits while smaller clinics and health centers remain closed.
NeedyMeds has limited resources for those recovering from natural disasters, but we do have databases of free/low-cost/sliding-scale clinics to help find care in a potentially unfamiliar area and of Diagnosis-Based Assistance for those having difficulty with chronic health conditions. If you have been impacted by the recent hurricanes or another natural disaster, contact your local health department or the Red Cross for immediate help.