Medicines can only work in patients who can take them. If we have medicines today to treat people and they can't access them, then we have to make changes. That's why we launched the Access Our Medicine Initiative.
The Access Our Medicine Initiative launched in April 2014 inviting people to sign an online declaration with a simple statement – that everyone should have access to affordable medicine. Since then, over 75,000 people from 160 countries and a diverse range of organizations representing more than 400 million people have signed the Declaration at www.accessourmedicine.com.
Why are so many people interested?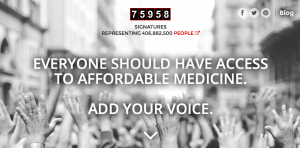 Even with the Affordable Care Act, over 30 million Americans will not be able to afford their medicine. People are making sacrifices for their medicine, or are risking their health by sacrificing their medicine. Nobody should have to choose between filling prescriptions and buying groceries.
As part of the Access Our Medicine Initiative, we want to support critical organizations such as NeedyMeds offering immediate support to those patients and families needing access to medicine. I'm grateful to have NeedyMeds' support on the Access Our Medicine Declaration and I find it particularly important to support their Generic Assistance Program.
The Generic Assistance Program is more critical than ever with the shocking rise in generic drug prices. A few weeks ago CBS News covered the story of patient Barbara Heller whose cost for one 3-month refill for a generic medicine went from $94 to $1,212 this year. The rise in prices is such a concern that the U.S. Senate held a hearing last month, featuring testimony from Representative Elijah Cummings, to investigate the rising costs. Senator Bernie Sanders cited examples from the 1,600 patient stories submitted on his website and patient Carol Ann Riha asked legislators about putting her increased medication costs on her credit card, "Do I pay for food? Do I pay for gasoline?"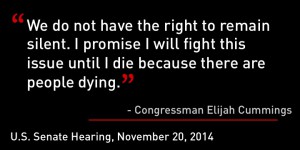 The time is now. We must address rising prices and encourage solutions to make medicine affordable for all. It is important to our goals, and to those change-makers we are working with to find solutions, to demonstrate the voices of this issue and collect 100,000 signatures on the online declaration at www.accessourmedicine.com. To get this issue on the national agenda, we need everybody to join the conversation including YOU. Please add your voice today.
– Alison Lawton, founder of the Access Our Medicine Initiative