We are almost to 2016, and the high costs of prescriptions are still a huge problem for millions of Americans.  Despite laws like the Affordable Care Act (ACA), drug prices continue to vary and rise in ways that are often too much for patients to navigate.  A recent poll found that a third of those currently taking a medication experienced a spike in price in the past year. Consumer Reports was able to uncover a lot of information with a national price scan of five common generic drugs. With their findings in mind, there are tips one can follow to get lower prices and better deals on needed medication.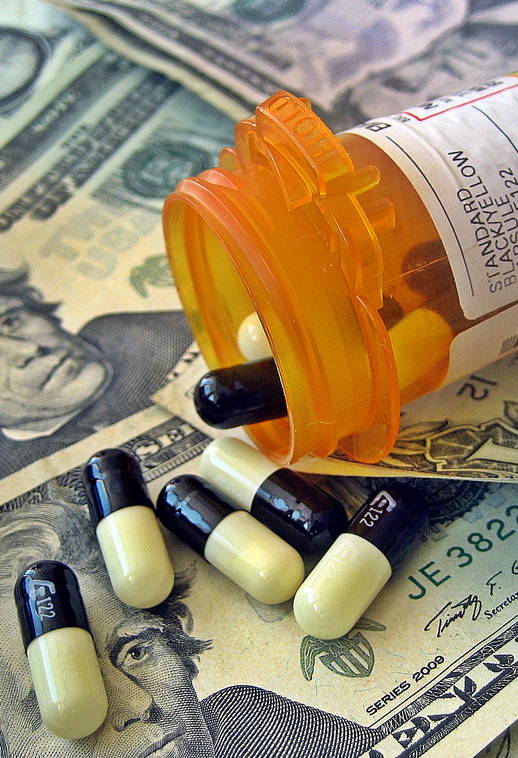 Shop around.  Even pharmacies within a few miles of each other can vary widely in price, sometimes by hundreds of dollars.  Furthermore, chain drugstores consistently charged the most among the medications and locations polled. Independent and local mom-and-pop pharmacies were found to have bargains on prescriptions, and sometimes are flexible to match or beat competitor prices.
It's okay to not use your health insurance.  Many chain stores offer common generics at prices as low as $4-$15 for a 30- to 90- day supply when people pay out of pocket.  NeedyMeds has a database of locations and medications available through these discount programs. Sometimes pharmacists will insist you must use your health insurance, even it the price is higher than the cash price or the price with the NeedyMeds drug discount card. They are wrong – you never have to use your health insurance if you can get a better price not using it.
Ask for a 90-day prescription.  For drugs you will be taking long term, getting enough medicine to last three months as opposed to one can be cheaper.  We mentioned the discount programs available above, and for those using insurance it would equate to only one copay instead of three.
Ask for a discount.  It may seem awkward or something better used at a car dealership, but Consumer Reports found that pharmacists either have some flexibility when asked or are able to find a coupon or card that can bring down the price, or offer one of the discount programs they may have available for those not using insurance.
Shop online.  Check the web for prices that can help you negotiate if a pharmacist quotes you a higher price.  You can also fill a prescription with an online pharmacy—just be careful to choose one that clearly operates within the United States and displays the VIPPS symbol to show that it is a Verified Internet Pharmacy Practice Site. Sites that claim to be Canadian are often fake storefronts for low-quality or counterfeit products, and internet pharmacies from other countries that advertise heavily discounted medications are almost never legitimate.
Use NeedyMeds.  Our site has information on Patient Assistance Programs (PAPs) that offer drugs at low or no price offered by pharmaceutical companies, Generic Discount Drug Programs offered by pharmacies, and coupons for prescriptions.  The NeedyMeds Drug Discount Card is also available for free on our site.  We can send one via mail or you can print your own or download the smartphone app.
It is important to know that when the price of your medication rises suddenly you don't have to just submit to the higher cost.  Comparison-shopping can lead to saving hundreds of dollars on your needed medications, and asking for discounts can sometimes garner positive results.  All of NeedyMeds' information is available for free on our website, as well as through our toll-free helpline (1-800-503-6897).