As children grow up, they learn an important lesson: when you are sick, taking medicine usually helps you feel better in a reasonably short time. That acquired knowledge has helped generations of kids suck down foul-tasting cough medicine and other remedies.
In fact, "taking your medicine" has become cultural shorthand for doing something that may be unpleasant in the short run, but benefits one over the long term. This is certainly aided by the fact the United States has one of the safest drug supplies in the world; when you take a medication in America, you can count on it not only helping you feel better, but being safe for consumption.
Except when you can't.
Illegal, unregulated pharmacies have become more prominent in recent years. Advertising and selling largely over the Internet, these criminal enterprises developed a niche selling medication to patients at cheap prices found nowhere else. But these savings come with a price: the drugs are often counterfeit, and are sometimes laced with dangerous substances. Antifreeze, road paint and rat poison have all been found in these discount fake medicines, and the National Association of Boards of Pharmacy estimates that 97 percent of all Internet drug sellers don't meet state and federal drug safety regulations.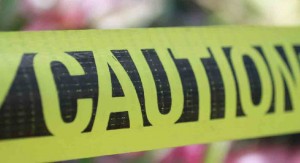 These fake pharmacies prey on a very specific set of people: namely, the poor and elderly who are sick. Poor folks and elderly individuals are more likely to fall victim to these cons for a number of reasons. For one, both groups tend to be less savvy consumers in general and less likely to sniff out fraud. Moreover, they are also more likely to suffer from a chronic condition that requires prescription medication and are less likely to have the insurance or resources necessary to acquire the necessary medication.
But it does not have to be this way. While Medicare Part D has had tremendous success increasing access to prescription drugs for seniors, that program covers just a fraction of the population. What about the rest of the people who could use similar help?
Fortunately, many pharmaceutical companies have programs that provide medications to low-income people at a reduced cost or free of charge. The problem is that, for many years, there was no central place for the patients that need those medications to find information about these programs.
That's where NeedyMeds comes in. NeedyMeds is an informational portal that connects low-income patients with information about programs they can use to lower their prescription drug costs. Since its inception in 1997, we have helped customers save millions of dollars on their prescription costs. Folks can find assistance by visiting our website, www.needymeds.org or by calling our helpline number at (800) 503-6897. But while both the dollar savings and human impact are significant, more needs to be done to protect vulnerable citizens from dangerous drugs and improve access to the medications that will actually make them feel better.
Certainly, state and federal law enforcement need to take action to identify and hold these predators accountable. Search engine companies like Google and Yahoo! should take aggressive steps to limit these drug outlets' presence in searches done through their sites. And increasing access to low-cost prescription drugs should be a public-policy priority.
"Taking your medicine" is not the only medically-tinged aphorism in our lexicon. Another is that sunshine is the best disinfectant; essentially, more information about and attention to misdeeds cleans up unscrupulous actors. More sunshine needs to be shone on these unregulated pharmacies and the real public health dangers they pose.  Allowing the status quo of unregulated pharmacies selling dangerous, counterfeit drugs to continue is a dangerous, and simply unacceptable, option.