Most of us have heard of clinical trials, but many are unclear as to what they are and how to find them. When it comes to creating life-changing drugs and innovative new therapies, medical research is critical. And being so actively engaged in your own health care can grant you access to the most ground-breaking treatment options available. It also allows you to interact with leading medical experts from some of the most preeminent medical facilities in the country.


Additionally, participating in a clinical trial helps the medical community better understand worldwide health concerns. In turn, new and effective treatment options can be explored and developed. Volunteering in this way can be rewarding on many levels.
What exactly is a clinical trial?
Clinical research studies are designed to improve human health and well-being by exploring new medical treatments, preventions, diagnostics and medications. Evaluating the safety and efficacy of new approaches is what drives clinical trials, and also what propels advancements in global health.
Clinical trials fall into one of four categories:
Phase I studies assess the safety of the drug or treatment being tested. The aim of a phase I study is to investigate the effects the drug or treatment has on humans.
Phase II studies focus on the efficacy of the drug or treatment. Most often, one group of participants receives the drug being tested, while another group receives a placebo.
Phase III studies are much larger and can have up to several thousand participants. A phase III study can last several years and aims to gather a more comprehensive idea of the drug or treatment's effectiveness, as well as possible side effects. If a drug company completes this phase of testing, it can request FDA approval to market the drug.
Phase IV studies are conducted after the drug or treatment has been approved for consumer sale. They aim to compare the drug or treatment being tested to similar ones on the market. They may also serve to monitor a drug or treatment's long-term effects more closely or measure its cost-effectiveness.
How can I find clinical trials that are open for enrollment in my city?
You can search for open clinical trials by selecting your state from the drop down menu on the ZipTrials homepage. From there, you'll find a list of available studies in your area that are currently seeking participants.
How do I enroll in a medical research study?
Once you have pinpointed a study you'd like to participate in, you'll see a "Click to Register" button beneath the study's description. Clicking on this link will direct you to the registration page for that study.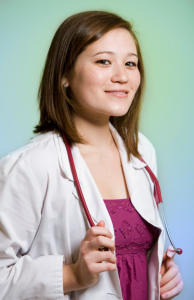 Will I be compensated for my participation in a clinical trial?
In some cases, a research study may compensate participants for their time or travel expenses. Some studies also offer compensation in the form of complimentary medications and/or medical treatment.
Will my personal/medical information be confidential?
Absolutely. Patient privacy is always a top priority for the ZipTrials team, and we do not share any of your contact information with third parties. Please see the ZipTrials Privacy Policy here. You may also share additional information with a participating facility when you register for a clinical study. Any information you choose to share with a specific facility will be subject to their privacy policies.
What kinds of clinical trials are currently seeking participants?
ZipTrials is continually posting new and exciting studies covering a wide array of topics. A list of our most up-to-date study topics can be found on the ZipTrials homepage.
How can I contact a research facility?
Once you find a study of interest, hit the "Click to Register" button. Then enter some quick contact info so the research study knows how to get in touch with you. From there, your inquiry will be sent directly to a research coordinator who will process your request in a timely manner. If you seem like a right fit for that study, someone from the research facility will contact you directly.