Parkinson's disease is a fairly common disorder, with nearly 60,000 people diagnosed in the United States every year. It is a progressive neurological disease that affects the body's motor system. There are a variety of symptoms, from Parkinson's Action Network, "The four primary symptoms of Parkinson's disease are tremor, or trembling in hands, arms, legs, jaw, and face; rigidity, or stiffness of the limbs and trunk; bradykinesia, or slowness of movement; and postural instability, or impaired balance and coordination."Currently the cause of Parkinson's Disease is unknown and there is no cure, but according to Parkinson's Action Network "scientists and researchers believe there to be both genetic and environmental factors." While there is currently no cure, there are a variety of treatment options available.
Finding Help on NeedyMeds
The first place to look for assistance would be our Parkinson's Disease Information Page which lists all of the programs available in one place. Here we list the drugs that are commonly prescribed for Parkinson's Disease. Those that are in blue link to a Patient Assistance Program (PAP) listing for the drug. Patient Assistance Programs provide the medication at reduced or no cost to qualifying patients. To apply simply contact the program and request an application form. For more information on PAPs check our previous blog post here.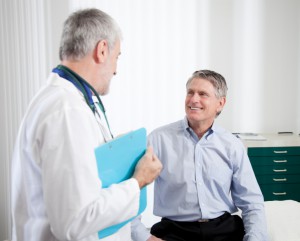 Along with Patient Assistance Program listings, the Parkinson's Disease Information Page also has links to a number of organizations dedicated to Parkinson's awareness, education, and research. These organizations include the National Parkinson Foundation, Parkinson's Resource Organization, American Parkinson Disease Association, Parkinson's Action Network, The Michael J. Fox Foundation for Parkinson's Research, Parkinson's Disease Foundation, and Treatment Diaries. We recommend exploring all of these pages to learn more about the disease and the people working hard to find a cure.
The next place to check would be our Diagnosis-Based Assistance Program listings page for Parkinson's Disease. This page lists national and state-specific programs for Parkinson's patients. These programs provide a variety of services ranging from medical supplies and equipment, to service animals, meals and co-pay assistance. Just click on the name of the program for more information, including eligibility guidelines, application process, and contact information. We also recommend checking the Diagnosis Based listings for Chronic, Serious or Life Threatening Illnesses for more similar programs that may be of assistance.
Know of any programs we missed? Leave us a message in the comments or send an e-mail to info@needymeds.org