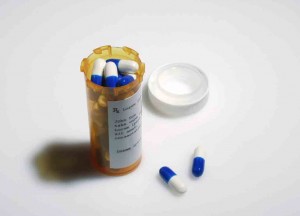 Educated patients have known for years that randomly buying their medications from websites they find on Google can be dangerous.  The National Association of Boards of Pharmacy recently surveyed online pharmacies and found that 97% of them aren't safe for Americans to order their medication from.
Additionally, the past two years has seen an influx of counterfeits into the United States as fake drug wholesalers have begun bombarding small clinics and physicians with direct sales tactics promising unrealistic discounts.   Three separate shipments of a fake version of a cancer drug have been found in the United States in the last two years.  It is not known how many patients received fake treatments due to this criminal ring.
How patients can stay safe
Use a discount card such as that from NeedyMeds
We know that patients often go looking for medication from unsafe sources when they're trying to save money.  Working with NeedyMeds and their Patient Assistance Program listings and drug discount card is a best, first step to saving money safely. 
Comparison shop for prices, even on generic medication
PSM also recommend using mobile comparison shopping tools such as LowestMed and WeRX.   Just this year Consumer Reports published a study that even the price of generic drugs could be wildly different at various, licensed pharmacies.  If you want to comparison shop online, always choose from pharmacies licensed with the VIPPS seal.   None of the foreign online pharmacies you will find through Google or anywhere on the Internet are safe for Americans, because they don't possess pharmacy licenses issued in the United States.
Pay attention when receiving medication in an office or clinic
Staying safe in the office is a little more challenging.   PSM recommends that when you're in a clinic, hospital, or doctor's office to get medication administered, that you always ask to see the vial or infusion bag and take a photo of the label and the lot number.
Efforts to improve patient safety in the works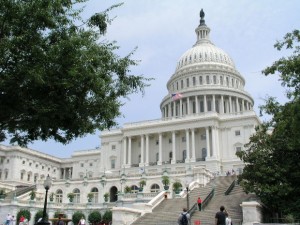 To help secure the prescription drug supply chain, there is pending legislation in Congress that would add barcodes to all medication as it travels from the manufacturer, through shipping, and finally to your local pharmacist or doctor.   The legislation has already passed the House of Representatives (HR1919: Safeguarding America's Pharmaceuticals Act of 2013) and is awaiting action for a full Senate vote to pass.  (S.959: Pharmaceutical Quality, Security, and Accountability Act)
During debate on this bill the Senate may also take up proposals to encourage Americans to begin sourcing their medications from unlicensed pharmacies overseas.  These proposals, often called "importation" or falsely "re-importation" suggest there is a cache of priced-controlled medication just waiting to be delivered at a discount to Americans.   Recent incidents in the oncology world have proved different: when we start dealing with foreign entities without US pharmacy licensing, patients are the ones who suffer when these entities cut corners.   This proposal was brought up in 2012 and opposed by a broad array of groups including both NeedyMeds and the Partnership for Safe Medicines.
To learn more about staying safe, check out these resources:
Marv Shepherd, Ph.D.  is the President of the Partnership for Safe Medicines, a not-for-profit dedicated to educating patients and healthcare providers about the dangers of counterfeit drugs. He is also a Professor of Health Outcomes and Pharmacy Practice at UT Austin College of Pharmacy and the Directo of the Center for Pharmacoeconomic Studies.   More information can be found at www.safemedicines.org.