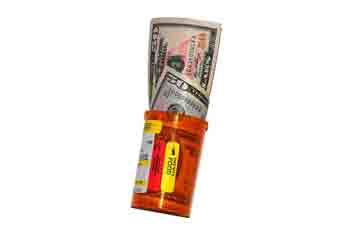 by Richard Sagall, MD
It's a choice no one should have to make – pay rent and buy food or get prescriptions filled. Yet all too often it's a choice Americans, particularly working-age Americans, have to make.
Nearly 28 million Americans have no health insurance, and millions more have limited coverage. Many Americans just can't afford healthcare, and, if they can, they don't have the money to buy their medicines.
Prescription Assistance Programs
There is help available for many people who can't afford their medicines. These programs, frequently called prescription assistance programs (PAPs) or patient assistance programs, are designed to help those in need obtain their medicines at no cost or very low cost.
Many, but not all, pharmaceutical companies have PAPs. The manufacturers who have programs do so for various reasons. Some believe that they have a social obligation to help those who can't afford their products. Others believe it's a good marketing tool. As one PAP director once told me, many people who can't afford their medicines now will go on to obtain some type of coverage. And when they do get this