While the tragic death of a cultural icon can raise widespread awareness, it is important to know that depression is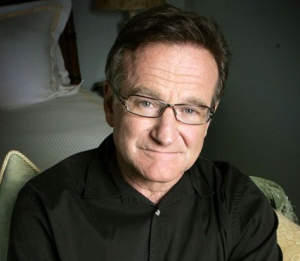 a global issue and that there is help for those affected.
According to the Centers for Disease Control and Prevention (CDC) 9% of American adults suffer from depression, or chronic feelings of hopelessness, despondency, or isolation. The World Health Organization (WHO) considers the condition a global epidemic with over 350 million people—5% of the world's population—suffering globally. Depression can be a facet of a larger condition or circumstance such as post-traumatic stress disorder or substance abuse, or it can be the primary diagnosis itself. Depression is involved in more than two-thirds of the suicides that occur in the United States every year and is the leading cause of disability in Americans between ages 15 and 44.
While there are effective treatments for depression, less than half of those affected receive help. Lack of resources or trained health care professionals, as well as a social stigma around mental illness leaves many feeling helpless and lost. With a combination of medication and psychotherapy more than 80% of patients show improvement, though treatment can be as varied as the causes. The high cost of care is just another barrier for some already feeling overwhelmed and stigmatized.
Finding Help on NeedyMeds
On a previous blog post, we shared our Patient Assistance Program listings and Major Depression Resource Page as ways to help bring down medication costs and find assistance. We also have information for over 3000 free, low-cost, or sliding-scale clinics throughout the country that offer counseling or mental health services. Search your zip code for clinics that may offer Counseling/Mental Health Services near you, or call our toll-free helpline for information.
If you or someone you know is suffering from depression, it is important to know that no one is alone in their struggle. Call for assistance, whether help is needed immediately or long-term.
National Suicide Prevention Lifeline: 1-800-273-TALK (8255)
NeedyMeds Toll-Free Helpline: 1-800-503-6897