Routine "everyday tasks" can be quite burdensome for many people living with a disability. For a long time there was little one could do to help in these situations, causing many people with disabilities to require personal assistance, which oftentimes would lead to depression and low self-esteem issues. Throughout the last few decades, however, much work has been done in developing and launching new technologies to help people with a variety of disabilities. Commonly referred to as "assistive technology," these new devices are designed to help those living with a disability to easily perform common tasks. Thanks to the Assistive Technology Act, the federal government now works along with each state to help provide assistive technology to disabled individuals nationwide.
What is Assistive Technology and Who Does it Help?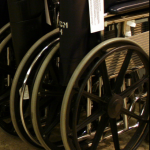 Assistive technology (or AT), as defined by the Assistive Technology Act, is "any device, piece of equipment, or product system, whether acquired commercially or off the shelf, modified or customized that is used to increase, maintain or improve functional capabilities of individuals with disabilities." Examples of assistive technology range from computer programs and hardware to prosthetics and wheel chairs, and much more. Assistive technology services are also covered such as doctor evaluations, training on a device, or coordination of use of physical therapy on an AT device. In order to qualify for assistive technology a patient must have a disability. The exact definition of a person with a disability, according to the U.S. Department of Education is "any individual of any age, race or ethnicity who has a disability and who is or would be enabled by an assistive technology device or an assistive technology service to minimize deterioration in functioning, to maintain a level of functioning, or to achieve a greater level of functioning, in any major life activity."
How Does it Work?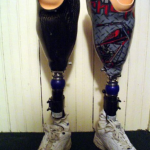 The way the program works is a bit more complicated than other programs we have highlighted on the NeedyMeds Voice. As opposed to direct-to-patient programs, the Assistive Technology Act provides funding through grants to the states in order to "maintain comprehensive, statewide programs (Statewide AT Programs) that are designed to increase access to assistive technology for individuals with disabilities. In addition, the AT Act provides grants to each state for protection and advocacy related to AT (PAAT)." These programs, available at the state level, actually help the patients directly with providing assistive technology. In many states there are two programs, one that provide assistive technology directly and another that provides a loan directly to the patient to reduce the cost for assistive technology.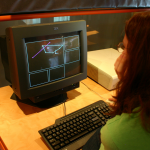 Finding Help on NeedyMeds
We list all of the state programs for assistive technology on the NeedyMeds website under Diagnosis-Based Assistance. To find a program, go to Diagnosis-Based Assistance and search by diagnosis: disability. The program name varies from state to state. For instance, in Arizona the program is listed as the "Arizona Technology Access Program."