Acetaminophen is the most common drug ingredient in the U.S. and is found in more than 600 different prescriptions and over-the-counter medicines, including pain relievers, fever reducers, and sleep aids as well as cough, cold, and allergy medicines. It is safe and effective when used as directed, but taking more than directed is an overdose and can lead to liver damage.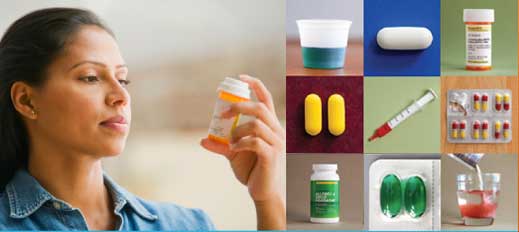 Research recently conducted by the National Alliance for Hispanic Health (the Alliance) found that more than half of Hispanic consumers are not aware of any health risks associated with taking too much acetaminophen, and do not check their medicine labels to see if their medicine contains acetaminophen.
That's why NeedyMeds is partnering with the Acetaminophen Awareness Coalition's Know Your Dose Campaign to get the word out.
Here are four important steps to follow when taking any over-the-counter or prescription medicines:
1)     Always read and follow the labels on your medicines;
2)     Know if your medicine contains acetaminophen;
3)     Never take two medicines that contain acetaminophen at the same time; and
4)     Always ask your healthcare provider or pharmacist if you have any questions about your medicines.

Visit KnowYourDose.org for more acetaminophen safe use tips in English and Spanish, a list of common medicines that contain acetaminophen and an interactive guide on how to read a medicine label. You can also call the Alliance's toll-free Su Familia Helpline at 1-866-783-2645 if you have questions or need referrals to health resources in your community.