Today, we are hoping to provide answers to some of your questions about the Donut Hole! Tell us about your experiences. We would love to hear from you.
 1.    What is the donut hole? To answer that question, we first need to understand Medicare and Part D.
According to Jonathan Blum, Deputy Administrator and Director for the Center of Medicare at the Centers for Medicare and Medicaid Services, Medicare is the federal health insurance program for people 65 or older, people under 65 with certain disabilities, and people with End-Stage Renal Disease (permanent kidney failure).  People with Medicare have the option of paying a monthly premium for outpatient prescription drug coverage. This prescription drug coverage is called Medicare Part D.
Basic Medicare Part D coverage works like this:
You pay out-of-pocket for monthly Part D premiums all year.
You pay 100% of your drug costs until you reach the $310.00 deductible amount.
After reaching the deductible, you pay 25% of the cost of your drugs, while the Part D plan pays the rest, until the total you and your plan spend on your drugs reaches $2970.00.
Once you reach this limit, you have hit the coverage gap referred to as the "donut hole," and you are now responsible for the full cost of your drugs until the total you have spent for your drugs reaches the yearly out-of-pocket spending limit of $4,550.
After this yearly spending limit, you are only responsible for a small amount of the cost, usually 5% of the cost of your drugs.
2.    What is the structure, e.g., cut-offs, coverage amounts and patient payment percentages?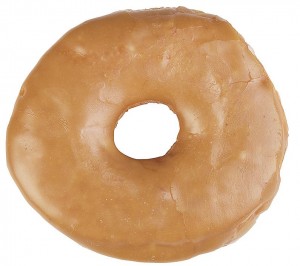 The "donut hole" refers to a gap in prescription drug coverage under Medicare Part D. In, 2013, once you reach $2,970 in prescription drug costs (which include both your share of covered drugs and the amount paid by your insurance), you will be in the coverage gap. In 2013, you will get a 50% discount on brand-name drugs and a 14% discount on generic prescription drugs while you are in the coverage gap. When your total out-of-pocket costs reach $4,750, you qualify for "catastrophic" coverage. At that point, you are responsible for only 5% of your prescription drug costs for the remainder of the year.
If you receive "Extra Help," a Medicare program to help people with limited income and resources pay Medicare prescription drug costs, you do not have a coverage gap; therefore, the discount does not apply.
Individuals identified as "dual eligible" by CMS are not subject to the donut hole, as their prescription coverage is fully subsidized.
3.    What will happen to the donut hole under the ACA?
With the passage of the Patient Protection and Affordable Care Act of 2010, people who fall within the donut hole will receive a $250 rebate within three months of reaching the coverage gap to help with payments. The United States Health and Human Services began mailing rebate checks in 2010.
Starting in 2013, you will pay less and less for your brand-name Part D prescription drugs in the donut hole.
By 2020, the coverage gap will be closed, meaning there will be no more "donut hole" and you will only pay 25% of the costs of your drugs until you reach the yearly out-of-pocket spending limit.
Throughout this time, you will get continuous Medicare Part D coverage for your prescription drugs as long as you are on a prescription drug plan.
The donut hole is somewhat of a moving target, with people moving in and out of it at different times. We could not find statistics on numbers of people.
4.    How do I get out of the donut hole?
In 2013, you get out of the coverage gap when you have paid $4,750 out-of-pocket for covered drugs since the start of the year. When you reach this out-of-pocket limit, you get catastrophic coverage. The costs that help you reach catastrophic coverage include what you spent on drugs while in the donut hole and most of the discount on brand-name drugs you received in the coverage gap. If someone else pays for your drugs on your behalf, this will also count toward getting you out of the coverage gap. This includes drug costs paid for you by family members, most charities, State Pharmaceutical Assistance Programs, AIDS Drug Assistance Programs and the Indian Health Service. You continue to pay your drug plan's monthly premium during the gap, but the premium does not count toward the $4,750 out-of-pocket limit. The amount your drug plan paid for your drugs in your initial coverage period also does not count.
When you reach catastrophic coverage, you pay either a 5% coinsurance for covered drugs or a copay of $2.65 for covered generic drugs and $6.60 for covered brand-name drugs, whichever is greater.
Your Medicare drug plan should keep track of how much money you have spent out-of-pocket on your covered prescription drugs and which coverage period you are in. This information should be printed on your monthly statements. To make sure this information is correct, keep your receipts from the pharmacy.
5.    Are there health implications to having been in the hole?
Today's Seniors Network reports that " this (donut hole) directly punishes middle class retirees and disabled people who have worked their entire lives and don't qualify for special poverty assistance, yet still need to live on meager fixed incomes. The median per capita income for retirees is $14,664. Many individuals who hit the donut hole are forced to choose between food and medications.
It as been argued that the donut hole actually costs taxpayers more money, as those without coverage report worsening health and an increase in emergency hospital visits, which are covered by traditional Medicare.
Tragically, mortality rates have increased by nearly 25% where prescription drug coverage has been capped, such as with the donut hole.
6.    What is true out-of-pocket expense?
Money that you paid for covered drugs. This includes your copays and drugs you paid for to meet your deductible. It also includes most of the amount (the 50% discount) that the drug manufacturer pays for brand name drugs while you are in the coverage gap.
The premium for your drug plans (Medicare Prescription Drug Plan or Medicare Advantage Prescription Drug plan).
Drugs you bought that are not on your plan's drug list (formulary).  Note that if you and your doctor get your plan to approve a drug not on the plan's drug list, then the costs for that drug do count toward your share of the costs and catastrophic coverage.
The discounts during the coverage gap that are paid by the plan, meaning the 21% discount on generics and the 2.5% discount on brand-name drugs.
Costs that third parties — such as employers and union insurance plans – paid for you.
Drugs you bought that Medicare does not cover (See Drugs Excluded by Law for list)
Drugs you bought from a pharmacy that was not in your plan's network.
Over-the-counter drugs.
7.    What happens if a participant goes outside their program? What happens if a person decides against buying Part D coverage?