Last month, many of us made New Year's resolutions and we were being deluged with advice about how to eat sensibly, how to exercise our way to fitness, and how to develop and keep healthy habits. But let's get down to basics: how well do you follow your doctor's advice?
Doctors will be increasingly held accountable for your overall health and wellness, and your progress towards sustained good health, under the Affordable Care Act (ACA). The ACA aims to increase the quality of care given and reduce the costs, thereby ensuring that the right care is given in the right place at the right time. More care has not proven to be better care, and reducing unnecessary and expensive screens and tests will go a long way to reducing health care costs.
But patients have a responsibility too – and that is to listen to your physician and follow their recommendations regarding nutrition, exercise and taking your medications as prescribed. "Medication adherence" or "medication compliance" are terms used to describe what patients do once they receive a prescription from their provider, including filling, and then re-filling when indicated, taking the prescribed dose in the prescribed manner for the prescribed duration, and promptly reporting any symptoms or side effects to their provider.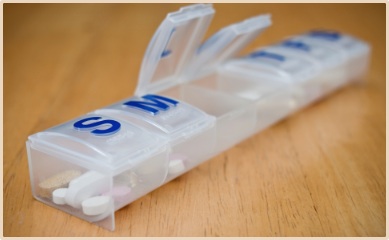 Adult Meducation is a good resource on medication adherence. It maintains "Medications are arguably the single most important healthcare technology to prevent illness, disability, and death in the older population. Of all age groups, older persons with chronic diseases and conditions benefit the most from taking medications, and risk the most from failing to taken them properly." Consequences of nonadherence could be serious and lead to hospital admissions, falls, and preventable deaths.
Why don't some people comply with their prescribed medications? Some cannot afford them. Some may be too confused to remember to take them. Some may feel they are not working and discontinue them. Fierce Healthcare reports that medication adherence improves with better doctor-patient communication.  The patient-physician relationship is the single best predictor for medication compliance. Case management, education, decision aids, and reminder systems are also important factors.
One step many patients don't take is discussing their medication regime with their physician. Not just the drugs taken, but how and when they are taken. For example, if one medicine is to be taken four times a days and another three times a day, is there a way to take two pills three times a day and the fourth pill once. Or perhaps a dosage change in the four-times-a-day pill would result in taking it only three times a day?
Another issue is that certain pills must be taken on an empty stomach while others should be taken with food. If a morning pill must be taken one hour before eating, then breakfast has to be delayed. Add in a pill that has to be taken one hour after eating and the schedule gets very complicated.
Patients should make their doctors aware of all the medicines they are taking and when they take them. Let the doctors know of issues encountered and ask if the schedule can be simplified.  As always clarity and communication with your doctor is key.