The United States is in the midst our presidential election at a time when healthcare is a major concern for a majority of Americans. In the Kaiser Health Tracking Poll from August, two-thirds of voters said that the future of Medicare and access to affordable care are a top priority for them. The Affordable Care Act (ACA)—also known as "Obamacare"—continues to be a polarizing issue to many despite the number of uninsured Americans falling below 29 million, or 9% of the U.S. population. We have previously covered many of the proposals from the presidential candidates during the primaries, but with less than two weeks before the general election we felt it important to cover the positions of the remaining candidates.
Democrat nominee, former Secretary of State Hillary Clinton has made healthcare a major issue in her campaign. She has defended the Affordable Care Act in speeches and pledged to improve the law as well as drop the eligible age for Medicare to 55. She has remained critical of pharmaceutical companies raising the price of life-saving medications such as EpiPens, and promised to expand access to affordable healthcare in rural America. As the first female candidate for a major American political party, Hillary Clinton is a strong defender of reproductive healthcare and a woman's right to choose.
Mental health has also been a major talking point for the Clinton campaign, promoting programs that can diagnose mental illness early and proposed a national suicide prevention initiative. She has pledged to invest in preventing, effectively treating, and developing a cure for Alzheimer's Disease by 2025 and to expand our research and understanding of autism. Hillary Clinton is a proponent of paid medical and family leave and supporting our veterans.
Republican nominee Donald Trump has repeatedly called for the repeal of the Affordable Care Act, calling it a "disaster." He has proposed replacing the ACA with Health Savings Accounts (HSAs), a flexible savings account already widely used by Americans with high-deductible insurance plans that accrue untaxed income to be used specifically on healthcare costs. He has also supported allowing individuals to purchase insurance across state lines, something already permitted in Georgia, Kentucky, Maine, Rhode Island, Washington, and Wyoming insurance exchanges. Trump has supported pricing transparency to allow patients to shop for the best prices for their healthcare and remove barriers for bringing medications to market and buying prescriptions from other countries. He has pledged to appoint Supreme Court justices to overturn the landmark abortion case, Roe v Wade.
This election has been particularly divisive in the United States, contributing to the popularity of third-party candidates. Libertarian nominee and former governor of New Mexico Gary Johnson strongly opposes government-mandated health insurance, but is supportive of abortion rights. Green Party candidate Dr. Jill Stein's vision is healthcare as a right, with a "Medicare for All" single payer public health program that eliminates the need for health insurance which she says "adds costs while reducing access" to care.
We at NeedyMeds prefer to remain apolitical—we work in a diverse office with people of varying backgrounds and views—but we believe in making informed choices. The information above is largely from the candidates' own campaign websites, and we've explored their relevant positions as thoroughly as they have been described therein. While NeedyMeds does not endorse any candidate for president, we encourage all Americans to vote November 8.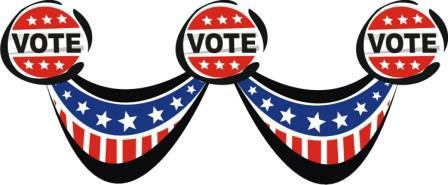 It should be clear, however, that NeedyMeds supports improved access to care and lower costs for medications and healthcare services for all. Our site has databases of Patient Assistance Programs (PAPs), Diagnosis-Based Assistance (DBAs), and Free/Low-cost/Sliding-scale Clinics to help those in need.  The NeedyMeds Drug Discount Card can save users up to 80% off the cash price of prescription medications for those without insurance or choose to use the card instead of insurance. In addition to the plastic card, the card is available in a printable form or a smartphone app for Apple and Android devices. For more help finding information, call our toll-free helpline: 1-800-503-6897.