This week, President Obama issued a proclamation marking this September 18-24 as Prescription Opioid and Heroin Epidemic Awareness Week. Opioid abuse is a major health concern in the US; drug overdoses kill more Americans than traffic accidents, and more than 60% of these deaths involve opioids.
As part of Prescription Opioid and Heroin Epidemic Awareness Week federal agencies are expanding coverage for substance abuse treatment, establishing measures with the Chinese government to combat the supply of drugs coming into the US, increasing patient limit for practitioners prescribing medication-assisted treatment, and support educational and telemedicine programs that expand access to healthcare and treatment.
A large part of spreading awareness of opioid abuse is to relieve the stigma surrounding those suffering from addiction. The feelings of disgrace and negative self-worth from society's attitude and misconceptions about addicts can dissuade those in need from seeking treatment.  Last year the local Gloucester, MA police department started a program to help addicts that has since been adopted by over a hundred other departments in 28 states. In July 2015, Gloucester PD launched the Angel Initiative that promises to not charge addicts who voluntarily surrender drugs or paraphernelia but instead gets them started on a fast-tracked process towards detox and recovery. Since its inception, the Angel Initiative has helped over 450 people get treatment for addiction with no arrests while maintaining dignity of those who need help. It also led to the creation of the Police Assisted Addiction Recovery Initiative (PAARI) to help promote recovery and alternatives to police departments and communities looking for more options to combat opioid addiction.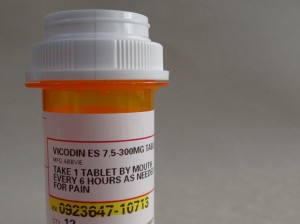 According to the Center for Disease Control and Prevention (CDC), 78 Americans die each day from opioid overdose—more than half of which are from prescription medications. Opioids are often prescribed for acute severe pain, with patients typically using them for four to six weeks before tapering off and moving on to other options. Problems often arise when opioids are treating chronic pain which does not go away, and can lead to side effects such as sedation or confusion. Addiction can occur even over a short period of time, and overdoses can happen easily when taking more than prescribed or when mixing with other medications.
NeedyMeds has information on camps and retreats for those recovering from addiction as well as for children who have been affected by a family member's addiction, in addition to a few programs to help with mental health counselling, sober living housing, and legal services local to the states of Massachusetts and New York.  For more information, call our toll-free helpline at 1-800-503-6897.