February marks American Heart Month in the US.  Heart disease is the leading cause of death for men and women, affecting Americans of all backgrounds. In the United States, someone has a heart attack every 43 seconds and someone dies from heart-disease related causes every minute.  During American Heart Month, everyone is encouraged to examine their heart health and take charge with heart-healthy behavior.
There are a number of risk factors for heart disease.  High blood pressure, high LDL cholesterol, and smoking are major risk factors for one's heart health. Almost half of Americans (49%) are affected by at least one of these risks.  A diagnosis of diabetes also comes with increased risk of heart disease, as well as excessive alcohol use.
There are different types of heart disease. Coronary heart disease is the most common diagnosis, resulting from plaque buildup inside of arteries.  Others are affected by arrhythmias, or irregular heartbeat; congenital heart defects; cardiomyopathy, or weak heart muscles; heart valve problems; heart infections; or cardiovascular disease.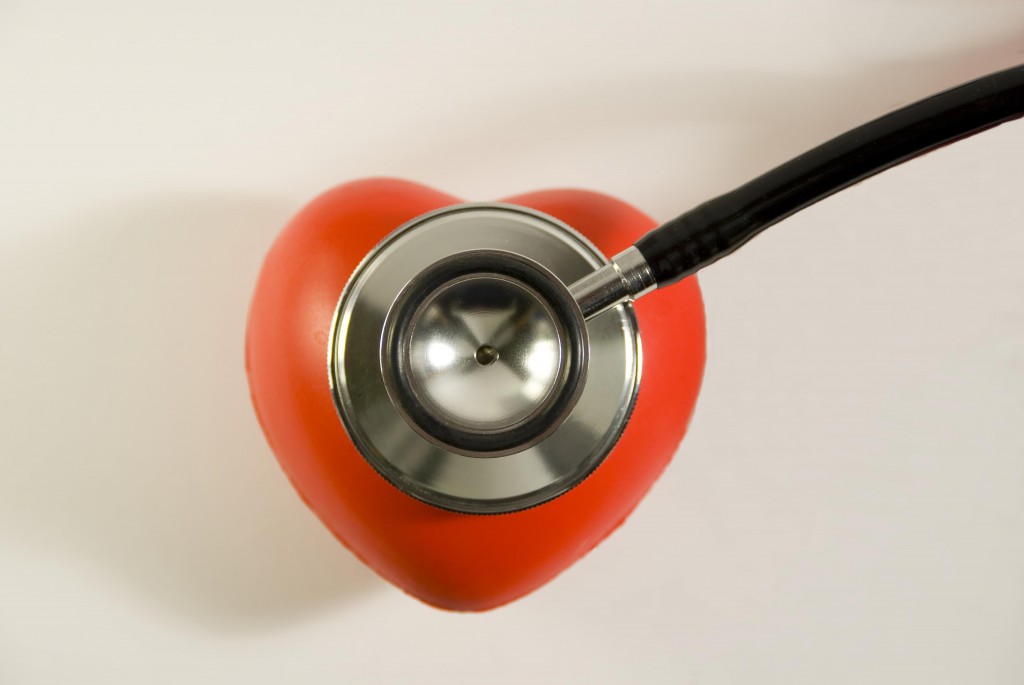 The first step in being aware of your heart health is to schedule an appointment with your doctor. Regular check-ups—even when you are not sick—can give great insight into one's overall health and is a great opportunity to ask questions about improving your health.  Check your blood pressure and cholesterol and set goals with your doctor if they are high.  Regular exercise and healthy eating can greatly improve one's heart health.  Start walking every other day, control portion sizes with meals while eating more fruits, vegetables, and whole grains while limiting fats and sodium. Quitting smoking can cut one's risk for heart disease and stroke, and not starting leaves one at a distinct advantage.  Lastly, take any blood pressure or cholesterol medications as prescribed.  It is important to take them as directed by your doctor to ensure the most benefit to your heart health.  Getting a full night's sleep and reducing stress can also have an impact on your overall heart health.
Coronary heart disease alone costs the United States over $108 billion each year in health care costs, medications, and lost productivity.  NeedyMeds' Disease Information Page for Heart Disease has information on the assistance available for those in need, including Patient Assistance Programs (PAPs) that offer medications for low or no cost as well as Diagnosis-Based Assistance.  Support can also be found in our State Sponsored Programs, including the CDC's WISEWOMAN program to provide low-income, under-insured/uninsured women with chronic risk blood pressure and cholesterol screenings.  For those working towards better heart health and need help remembering to take prescribed medications on time, NeedyMeds' Alert app can keep you informed on when you need to take your medicine or even get a refill.  Use our website to find assistance or call our toll-free helpline at 1-800-503-6897.