Earlier this year, we announced a project we would be releasing in 2015. After months of work and research, we are now offering information on discount generic medications. These $4 Generic Discount Drug Programs offer 30- or 90-day supplies of prescribed generic medications for prices as low as $4-$15. With over 120 of these programs nationwide, this is the first time information for them is searchable and available in one place.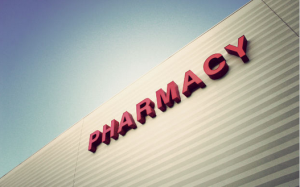 Using the new resource, one can search for prices for thousands of generic medications as well as programs in their area or national pharmacies such as Walmart, CVS, and Walgreens along with local and regional pharmacies. "Our goal at NeedyMeds is to provide all the purchasing options so individuals can find the best price for their medicines," said Dr. Richard Sagall, president and co-founder of NeedyMeds. "This information complements our data on patient assistance programs, coupons, copay assistance programs and rebates."
Part of NeedyMeds' mission statement has always been to help people facing problems paying for medications and health care.  With the new information available on our site, we hope to help even more patients find an affordable solution. "We offer a great drug discount card which helps thousands of people save every day," said Leah Zaroulis, the $4 Generic project's lead researcher. "But our primary goal is to help people save by utilizing whichever program is best for them. If the best price is through a $4 program, then we want them to use it."
The new area on our website can be found in the Patient Savings tab under Prescription Assistance. The Generic Discount Drug Program information can also be accessed by calling our toll-free helpline at 800-503-6897.