In previous blog posts, we have explored the risks of online pharmacies and the increased risks faced by the elderly. This is largely related to Medicare/Medicaid and the growing number of people who are covered by it. Ten thousand Americans turn 65 every day, and not every treatment is covered by Medicare. This can lead senior Americans to look elsewhere for affordable medications, including potentially fraudulent online pharmacies.
This year, the Alliance for Safe Online Pharmacies (ASOP) is launching a campaign to raise awareness. A recent review of over 11,000 websites selling prescription medications online to US consumers found nearly 96% noncompliant with US laws and as much as 50% of the medicines sold online are fake. Counterfeit medicines contain little to no active ingredients and could contain dangerous poisons including floor wax, mercury, concrete, chalk, boric acid, road tar, paint or anti-freeze. Interpol estimates that counterfeit drugs are responsible for up to a million annual deaths worldwide.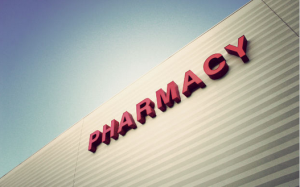 Lower prices and the convenience of online shopping are major factors driving consumers to the internet for their medications, making older Americans targets for fraudulent drug sellers offering "too good to be true" discounts.  According to the World Health Organization (WHO), these counterfeit networks make billions of dollars each year but taking advantage of unknowing buyers online.  More than one's health, one could put their financial and personal information at risk when submitting them to potentially criminal organizations.
There are several things to watch out for when looking for an online pharmacy:
Do not use sites that don't require a valid prescription.
Avoid sites that sell prescription medications by completing an online questionnaire.
Be wary of sites that offer drastically discounted prices; "too good to be true" often is.
Don't use sites that do not have a licensed pharmacist available for consultation.
Be cautious of businesses that do not display a physical street address.
Avoid websites that offer to ship prescriptions from other countries to the United States.
Do not use online pharmacies that are not verified by the National Association of State Boards of Pharmacy (NABP).
Look for websites using the new suffix .pharmacy (instead of .com or .org) or sites displaying the VIPPS (Verified Internet Pharmacy Practice Sites) Seal. These help consumers know which sites are legitimate at a glance.
For more information about illegal online pharmacies and counterfeit medicines, consumers should visit www.XtheRisk.com.  For help paying for prescriptions, seniors or caregivers can contact us at NeedyMeds at 1-800-503-6897 or find the information for free on our website.
About the Alliance for Safe Online Pharmacies (ASOP Global)


Founded in 2009, the Alliance for Safe Online Pharmacies is an international 501(c)(4) social welfare organization dedicated to protecting patient safety globally and ensuring access to safe and legitimate online pharmacies in accordance with applicable laws.