There are a lot of people concerned about their healthcare costs in the U.S.  I'm certainly one of them.  My family gets hit unexpectedly like any other, and we have our own recurring medical bills to deal with.  Since I realized a few years ago that I could save upwards of one to two thousand dollars a year in medical expenses, I've made a habit of reviewing my medical bills much more closely.  This can take hours upon hours on the phone and researching of medical codes and jargon—far from a simple process.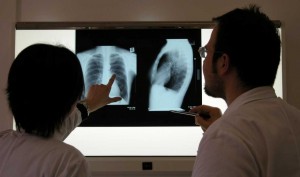 But what can you end up saving by comparing costs?   Multiple case studies have shown that the difference between the low and high price is often a factor of 5 to 15 times.   For San Francisco (the first metro area we have significant data for) you can pay as little as $149 or up to $833 (cash rate) for an ultrasound during pregnancy.  For those who don't ask, or for whatever reason don't get the uninsured or cash discount, the amount could go as high as $1,733.  Several imaging and lab work procedures have a much greater disparity.
The problem is finding prices to compare. In California, hospitals are required to publish some of their pricing data annually.  And though there's a lot more where that came from, it's just a drop in the bucket.  That source cannot currently give us insurance-negotiated rates at these hospitals.  And then there are the tens of thousands of non-hospital facilities.  Crowd-sourcing on a large scale is currently the only way to provide the full set of data we've all been waiting for.

   Together We Can Make a Difference
That is where Pricing Healthcare comes in.  Our model is designed around crowd-sourcing healthcare pricing information.  All that's needed now are individuals willing to share a little of their data.  We make it quite easy, anonymous and secure.   A few individuals in the same area going to the same facility can submit data and begin to pull back the curtain on that facility's prices.  Providers have long been a roadblock to price transparency and we are removing provider dependency from the equation.  Furthermore, providers and facilities feeling a little competitive pressure on price will be forced to compete more on service and quality.
Bio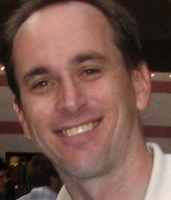 Randy Cox is the founder and CEO of Pricing Healthcare.  He grew up in Idaho and studied computer science at Brigham Young University in Provo, Utah.  In 2002 he moved into Medical IT and worked as software architect, analyst, and senior developer for Allscripts and Misys Healthcare. In 2011 he discovered a huge jump in some regular family medical expenses, and in the process of getting to the bottom of it, realized that healthcare services could be compared at any facility using standard medical codes, which usually show up on itemized statements.  When he realized that it was virtually impossible to get pricing from various companies online or over the phone, the idea of Pricing Healthcare was born.