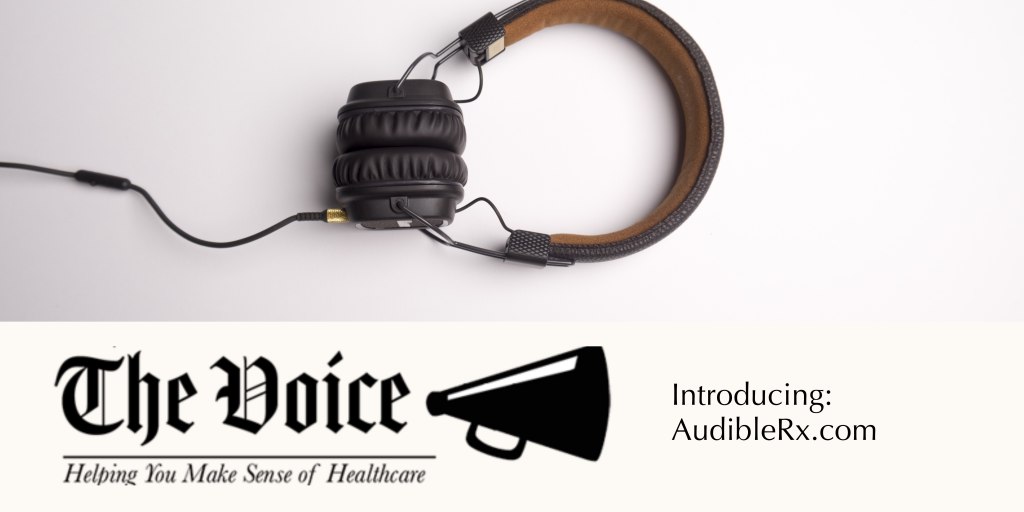 As we celebrate Disability Pride Month, it's essential to recognize how crucial accessible healthcare information is for individuals with disabilities. Many people with vision and hearing issues often find themselves jumping through hoops just to access the medication details they need. Despite having tools to assist with these barriers, they can still encounter difficulties in understanding complex medical details.
During Deaf-Blind Awareness Week, we talked about the importance of accessibility for deaf-blind individuals. Now, for Disability Pride Month, we're thrilled to introduce our new website, AudibleRx. Experienced pharmacists created this site to provide clear medication info in an easy-to-understand way.
AudibleRx breaks down complex medication details into simple language, boosting confidence in the medicines you take. It's trustworthy and easy to follow, thanks to the dedication of a pharmacist with over 30 years of experience. Let's see how easy AudibleRx simplifies medication information.
Free For All
AudibleRx believes that access to understandable medication information should be available to everyone, no strings attached. That's why this service is completely free for both consumers and healthcare providers. It's our commitment to promote healthier lives, save on healthcare costs, and build stronger communities.
Easy-to-Understand Medication Education
AudibleRx simplifies medication information in plain language. You can listen to and read our content that explains medications clearly and straightforwardly without any confusing medical jargon. This approach eliminates confusion and empowers individuals to understand their prescriptions easily.
Accessible for Everyone
No matter your level of tech knowledge, AudibleRx is here to support you. The website is accessible on any internet-connected device, ensuring that you can access vital medication information anytime, anywhere.
AudibleRx offers select content in English, Spanish, and Vietnamese, so you can choose to listen or read according to your preference. Plus, with its alphabetical search function, finding information on your specific medication is quick and easy.
Comprehensive and Reliable
When it comes to medication details, accuracy and reliability are paramount. AudibleRx ensures that you have access to comprehensive information that you can trust.
Our platform includes important information recommended by the FDA. This information includes black box warnings, specific instructions for medication, and full information for consumers. With AudibleRx, you'll have all the crucial details at your fingertips, helping you make informed decisions about your health.
Empowering Informed Healthcare Decisions
Our mission is to empower you to take an active role in your healthcare decisions. Understanding your medications helps you take them correctly, improving your health and reducing hospital stays. AudibleRx helps you gain knowledge and confidence to ask the right questions during your healthcare provider visits. This allows you to take an active role in your healthcare journey.
Select Medications in Three Languages
AudibleRx has a growing library of medications available in three languages: English, Spanish, and Vietnamese. Currently, there are over 300 medications available in English, 150 translated to Spanish, and 50 available in Vietnamese in printed text.
NeedyMeds is proud to be a part of the journey towards inclusive healthcare. Our commitment to accessible medication information empowers individuals with disabilities to make informed decisions and take control of their healthcare journey. Embrace AudibleRx and celebrate Disability Pride Month by accessing medication information with ease. Accessible medication is just a click away!