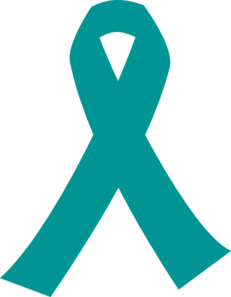 January is National Cervical Health Awareness Month. With all women being at risk for cervical cancer, it's important to be mindful of the health risks, symptoms, and resources available to those in need. The Center for Disease Control (CDC) estimates 12,000 women are diagnosed with cervical cancer each year, and about 4,000 women die from it annually.
The main cause of cervical cancer is human papillomavirus (HPV), a common virus that can be passed between people during sex. HPV is so common that most people will have it at some point during their lives without ever developing symptoms. About 90% of cases are cleared naturally by the immune system within two years; however, there is no way of knowing which individuals will go on to develop health problems.
Some strains of HPV can cause warts around genitals or in one's throat, while others can cause normal cells in the body to turn abnormal—possibly leading to cancer over time. Other factors that can increase your risk for cervical cancer are smoking, having HIV, using birth control pills for an extended time (five or more years), or giving birth to three or more children.